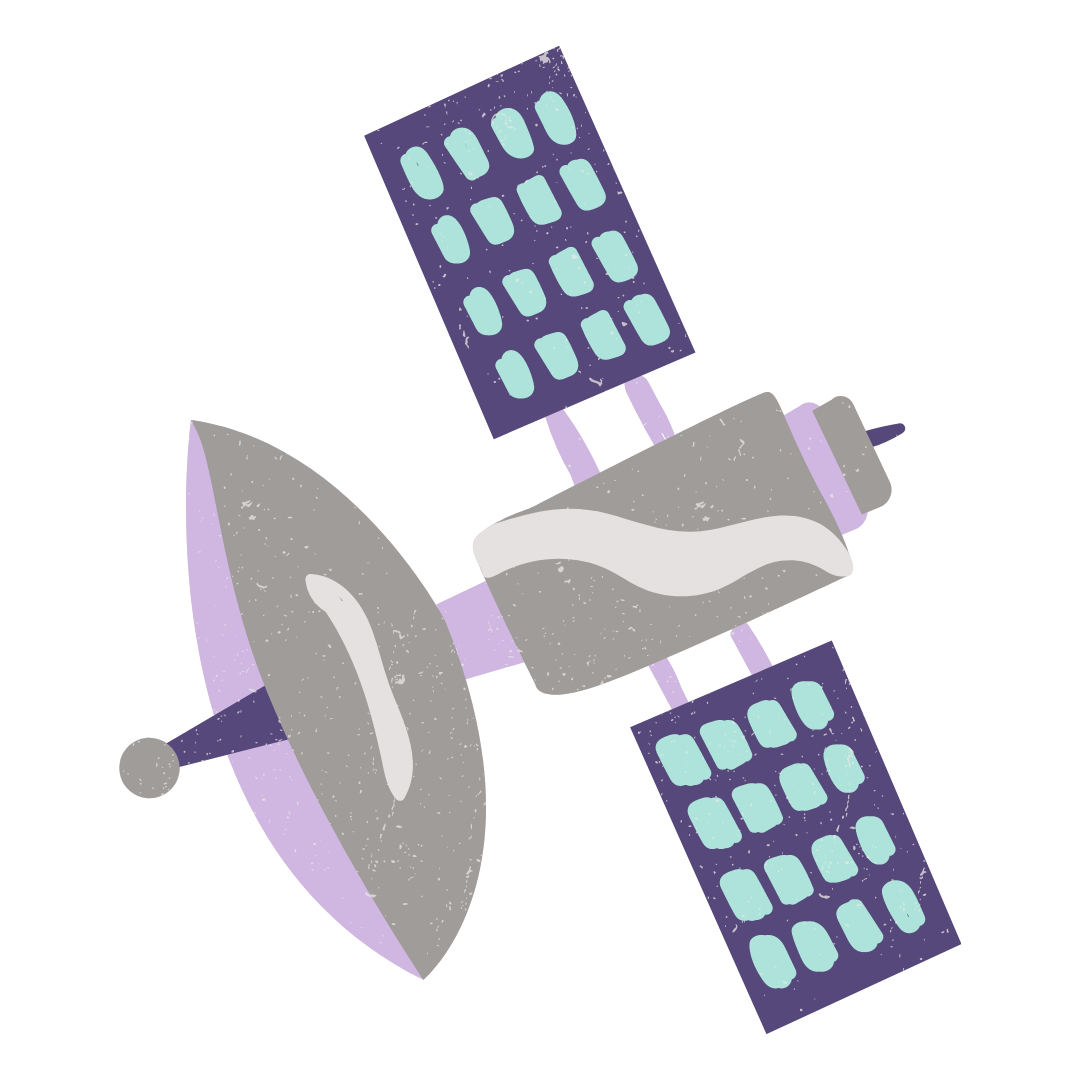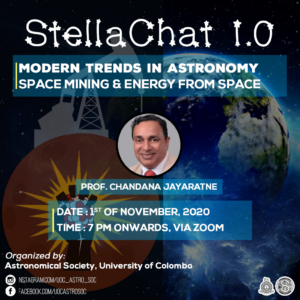 StellaChat 1.0
Modern Trends in Astronomy
The first session of StellaChat was a lecture delivered by Prof. Chandana Jayaratne, Head of the Department of Physics and the Director of Astronomy and Space Science Unit, University of Colombo, Sri Lanka on "Modern Trends in Astronomy: Space Mining and Energy from Space", held on the 1st November, 2020 at 7pm via ZOOM.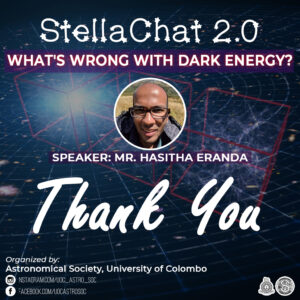 StellaChat 2.0
What's Wrong with Dark Energy
The second installment of StellaChat featured Mr. Hasitha Eranda, who took us on a journey about what's wrong with Dark Energy. It was a wonderful session, and we hope you had a great time expanding your knowledge on this mysterious universe.
Jupiter Saturn Great Conjunction
Observation Camp
We attempted to conduct a virtual observation camp from the University of Colombo to observe the great conjunction of Jupiter and Saturn on the 21st of December 2021. Unfortunately bad weather prevented us from making a proper observation.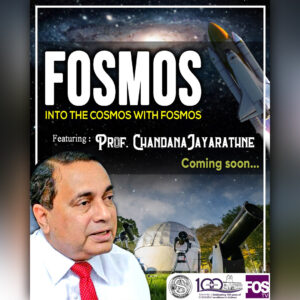 FOSMOS Programme
FOS TV Episode
We conducted a programme on Astronomy in general for FOS TV organized by FOS Media in lieu of the 100th Anniversary Celebrations of the Faculty of the Faculty of Science. Sanjula Dasunpriya, Chathuni Dhaneesha, Yasitha Dilshan, Sarala, Sewwandi, Thurunu Chalitha, Ishara Nimeshi, Sammanie Munasinghe, and Nipuni Wanniarachchi were actively involved in making this project a success.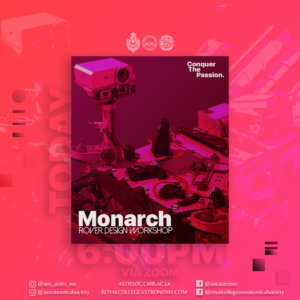 Monarch
Rover Design Workshop
We conducted a Rover Design workshop in collaboration with the Royal College Astronomical Society. Sahan Liyanage, Dahami Gunathilake, Dilanga Harshani, and Himantha Oshadha acted as resource persons on day two of the workshop.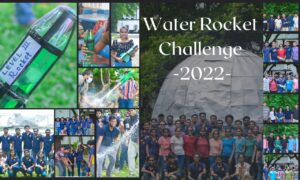 Water rocket challenge 22'
Water rocket activity camp
Water rocket challenge 2022 , organized by the Astronomical society University of Colombo was successfully held on 28th May at the Faculty of science.🚀